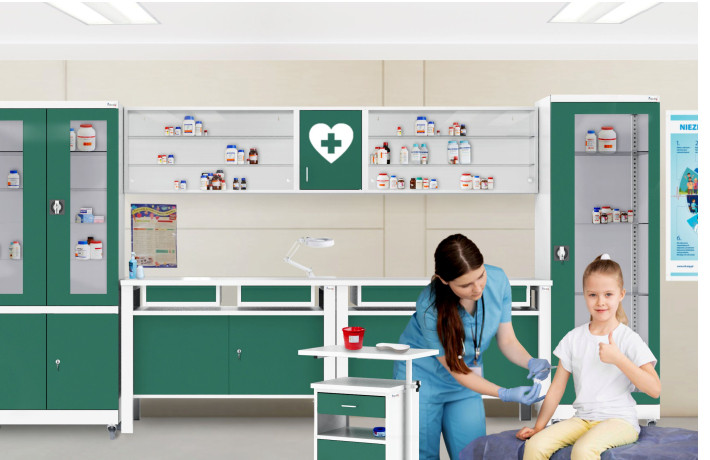 Mobility and ease of cleaning combined with the longevity of steel. Malow metal medical furniture is the best choice for a professional medical office, a modern medical clinic and a friendly hospital.
Browse products
Furniture according to purpose
The best solutions for professionals
Metal medical furniture is a solution specifically designed for medical offices, clinics and hospitals. Ease of cleaning and mobility ensured by castors which do not leave marks on the floor make Malow metal furniture the optimum equipment for a doctor's office. Our products are welded - this is solid furniture that will serve you for years. You can also find a very wide range of filing cabinets for patient files and documents that meet GDPR requirements.
Check out how medical furniture looks in sample interiors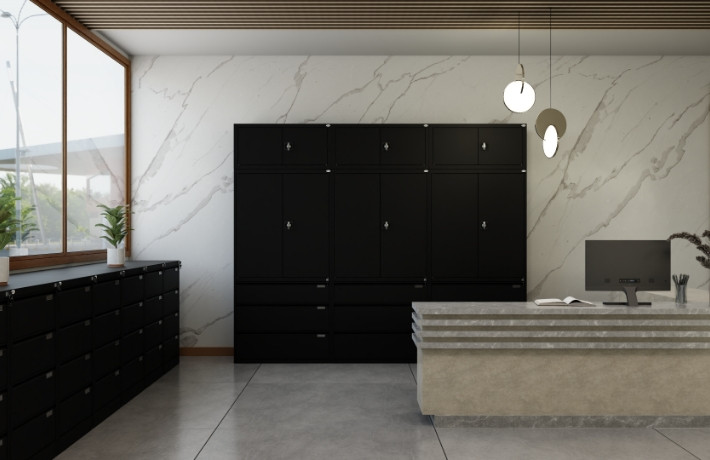 Reception
Visualiser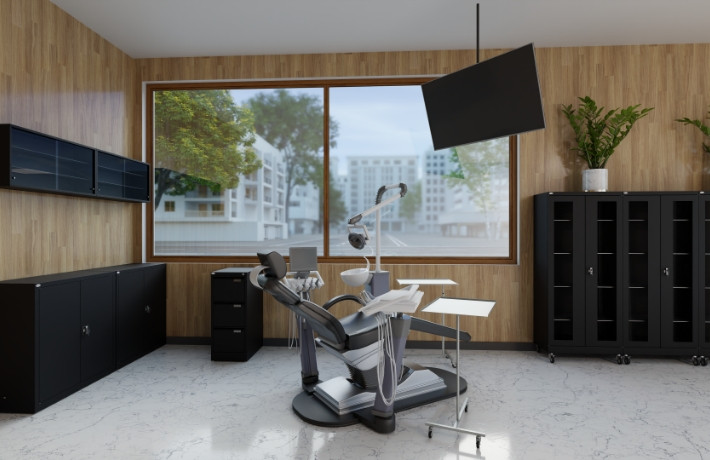 Dentist office
Visualiser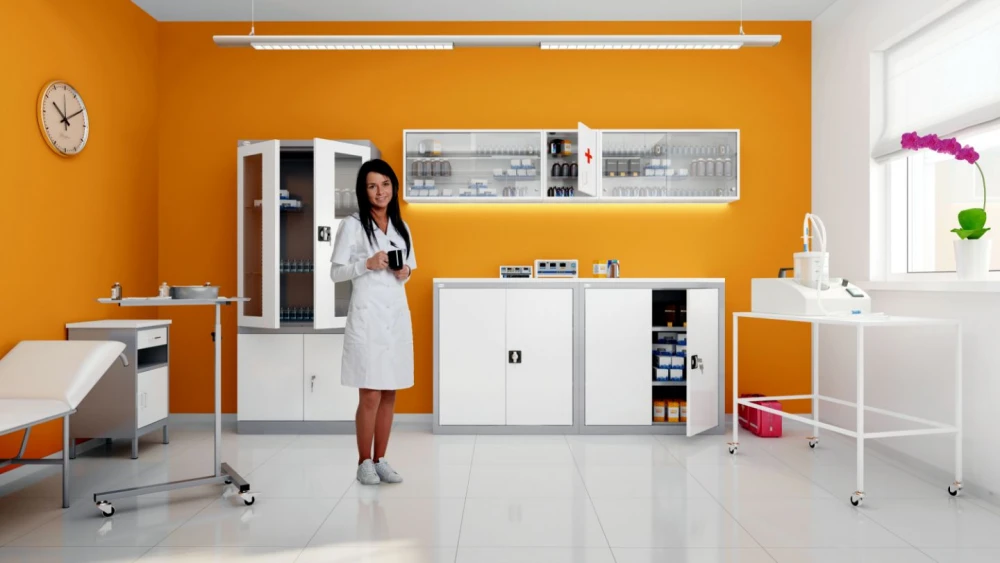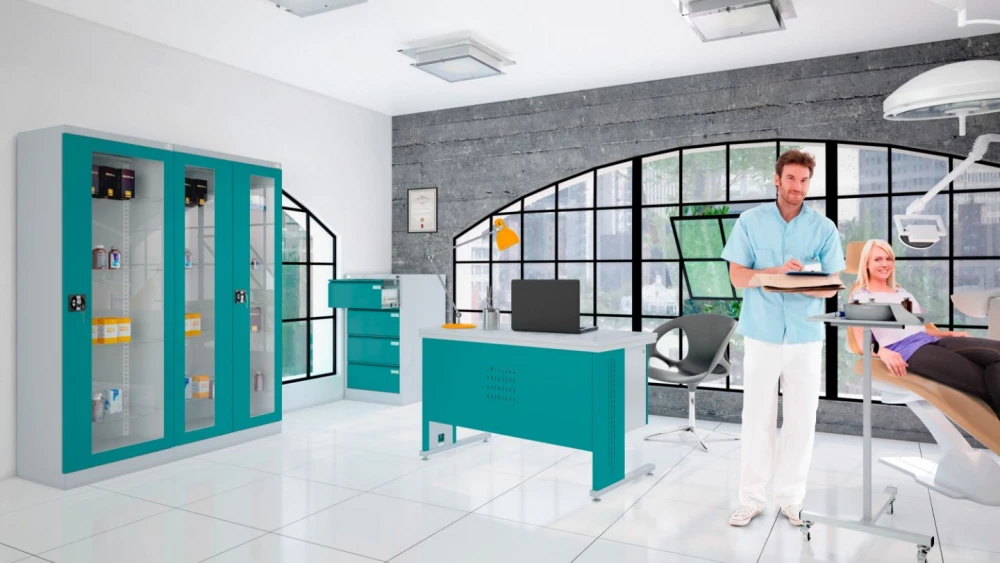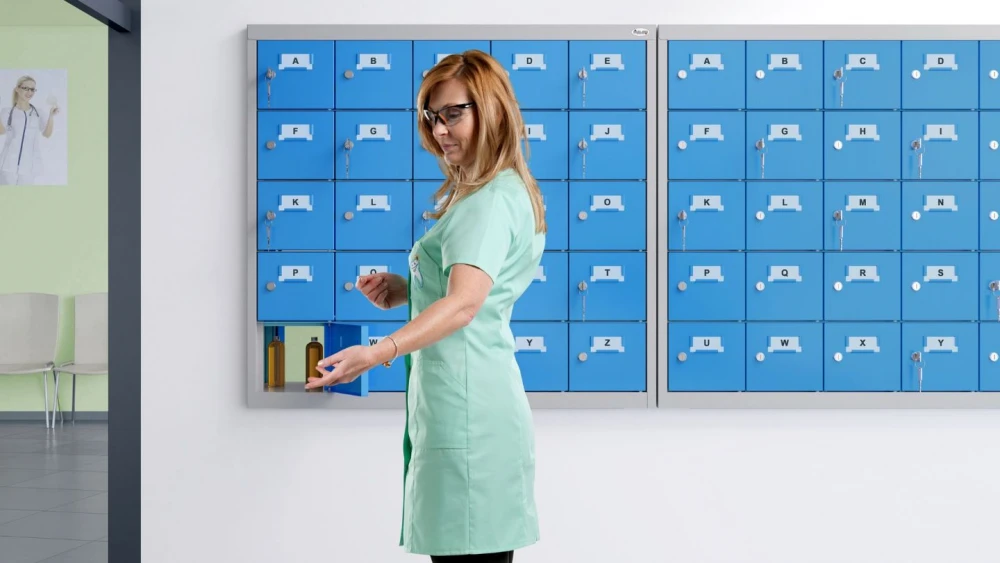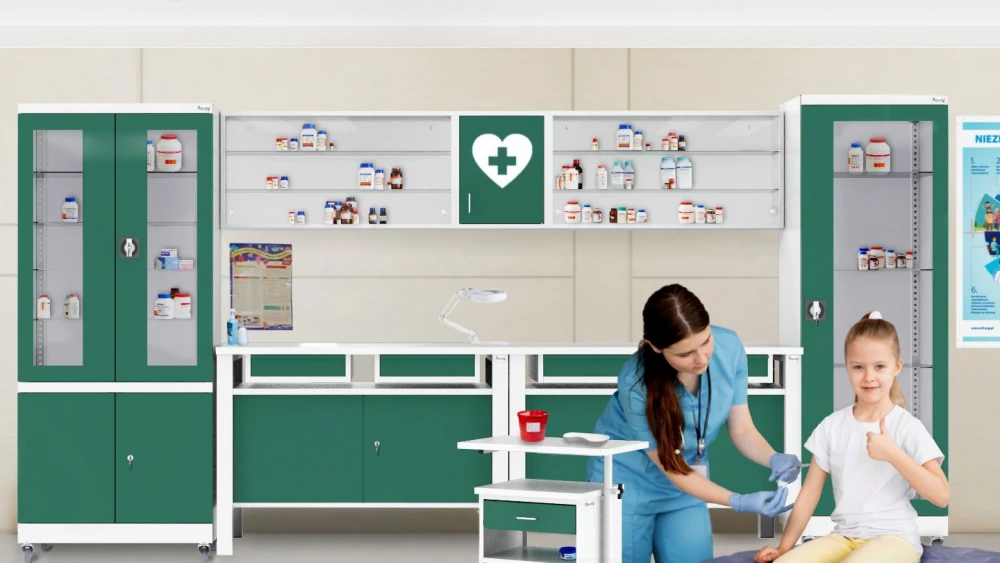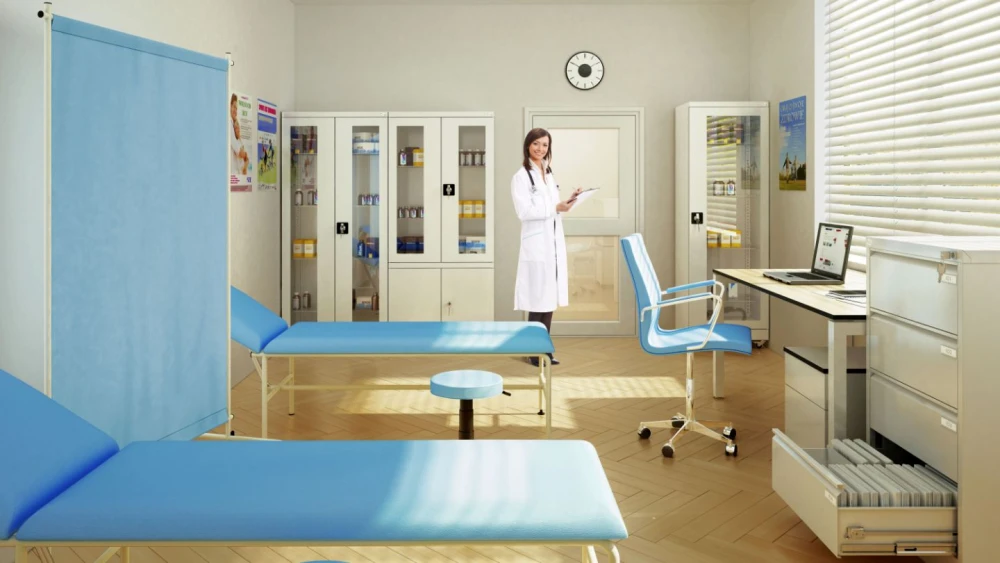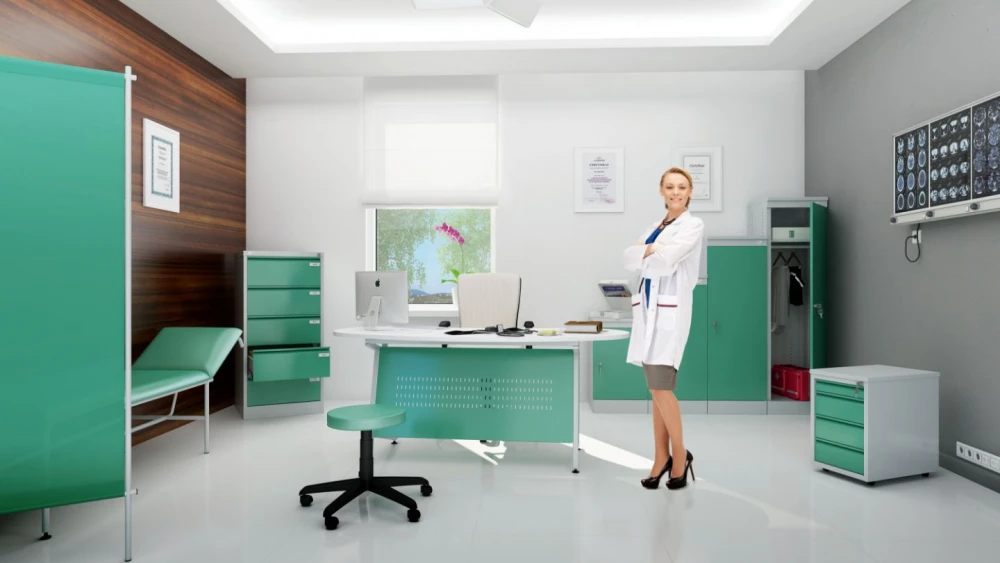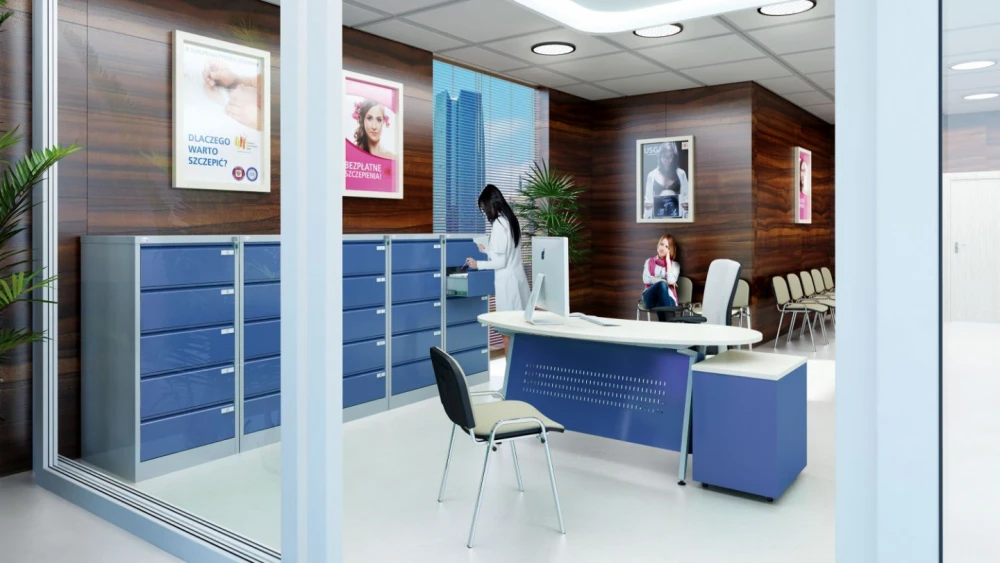 Check out how the social furniture looks in sample interiors Furniture that meets the requirements of any office interior. Whether it's an accounting firm or a software house - our solutions set a new standard of quality.
Advantages of metal furniture
5 years warranty

Compact and stable construction

Strength and resistance
The quality of workmanship and materials

Quiet and light operation of the hinges

Ergonomics of use
Certificates and attestations
Medical furniture families
Find out more about the Malow Offer