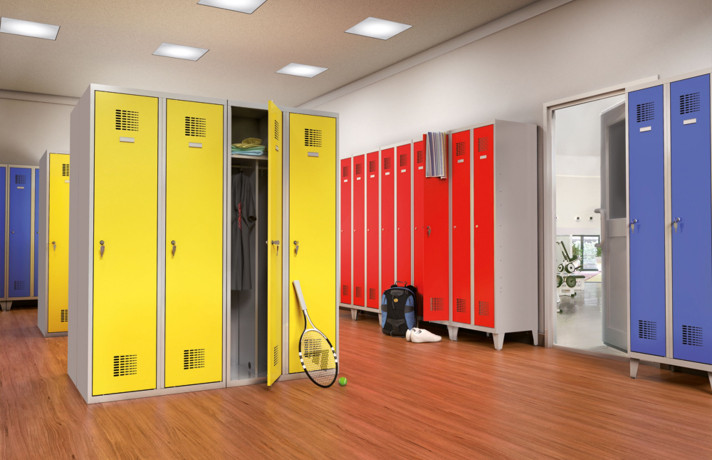 Welded construction and extensive equipment are standard features of our cabinets. With Malow social furniture you can arrange your cloakroom wisely - once and for all.
Browse products
Furniture according to purpose
You deserve the highest quality
Malow metal furniture enables you to create special cloakrooms and utility rooms that you will be proud of and your users happy with. The widest range of accessories on the market for our social furniture makes it the optimum choice when combined with the welded structure. In addition to furniture for employee, sports and school changing rooms, we offer furniture with electrical equipment, utility cupboards and solutions for sorting and drying clothes.
Check out how the office furniture looks in example interiors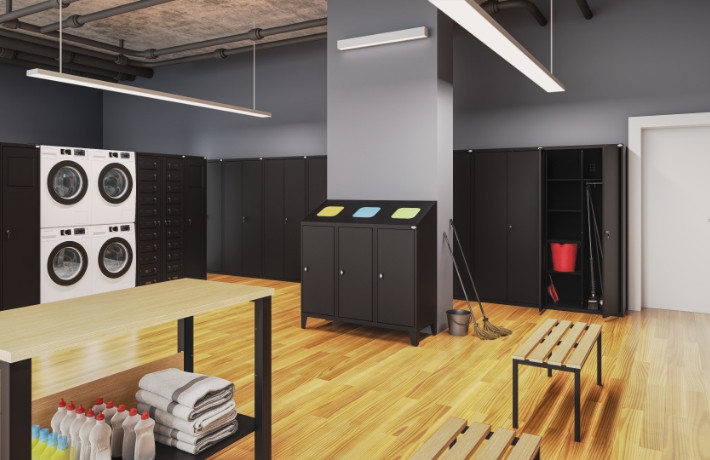 Utility room
Visualiser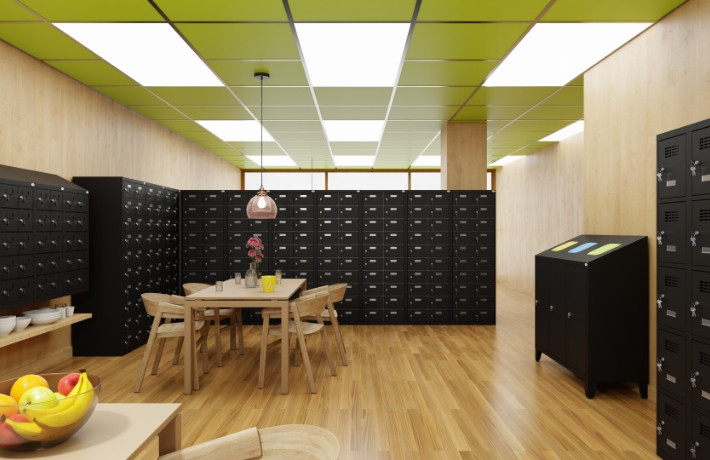 Cafeteria
Visualiser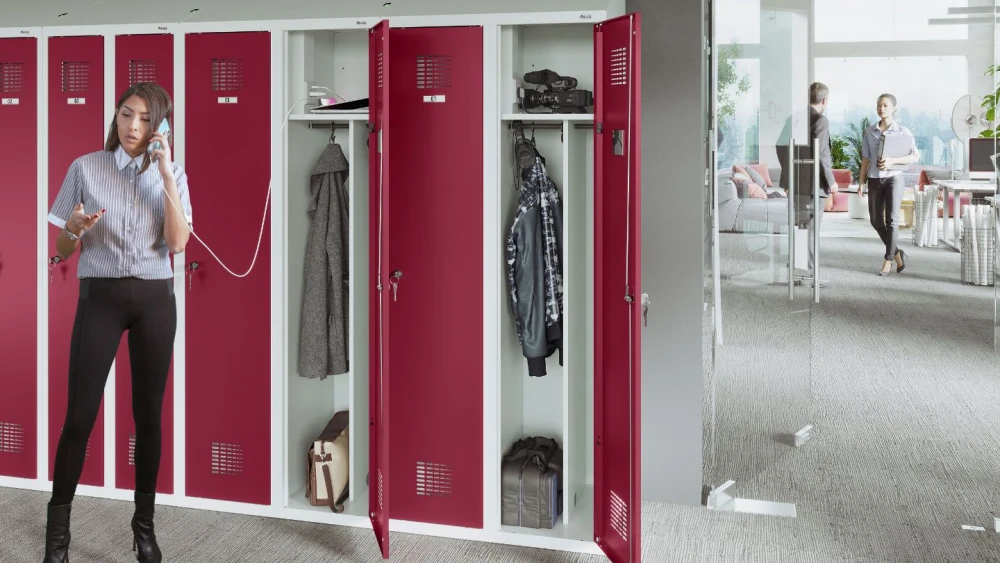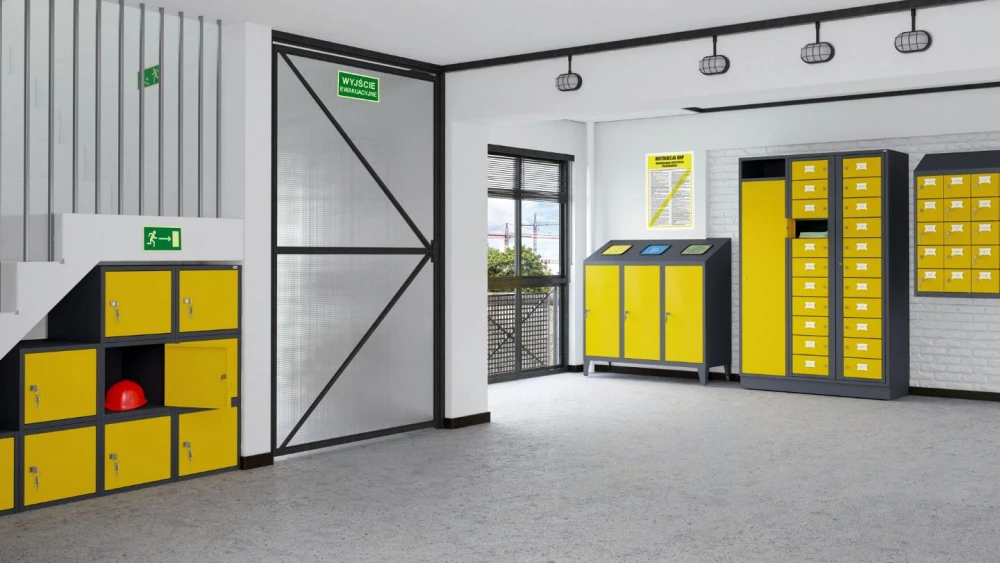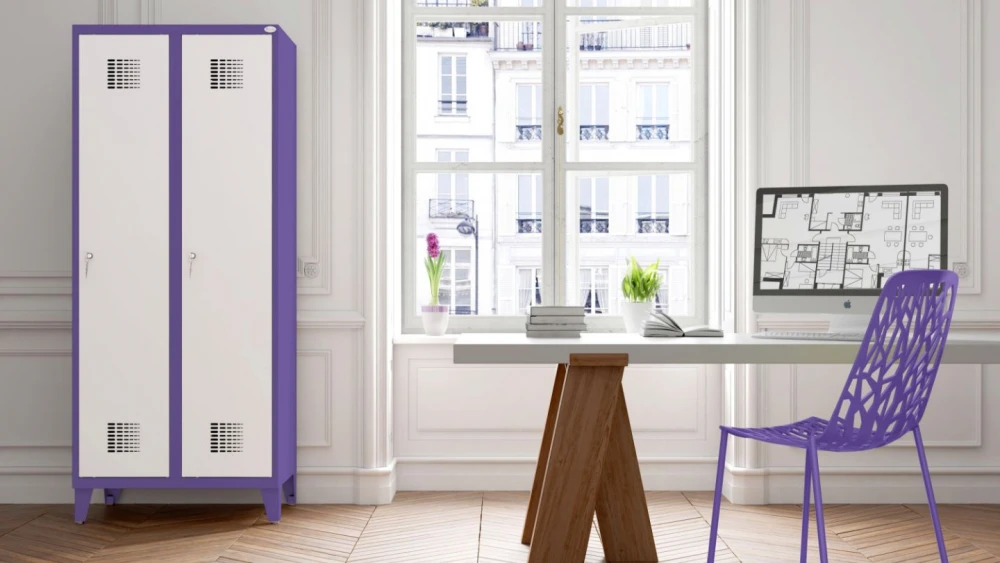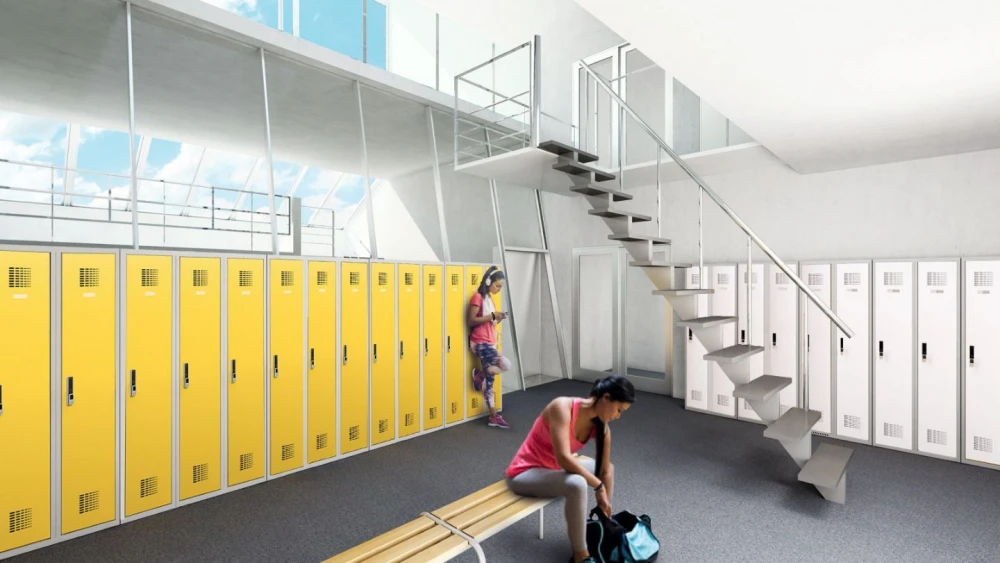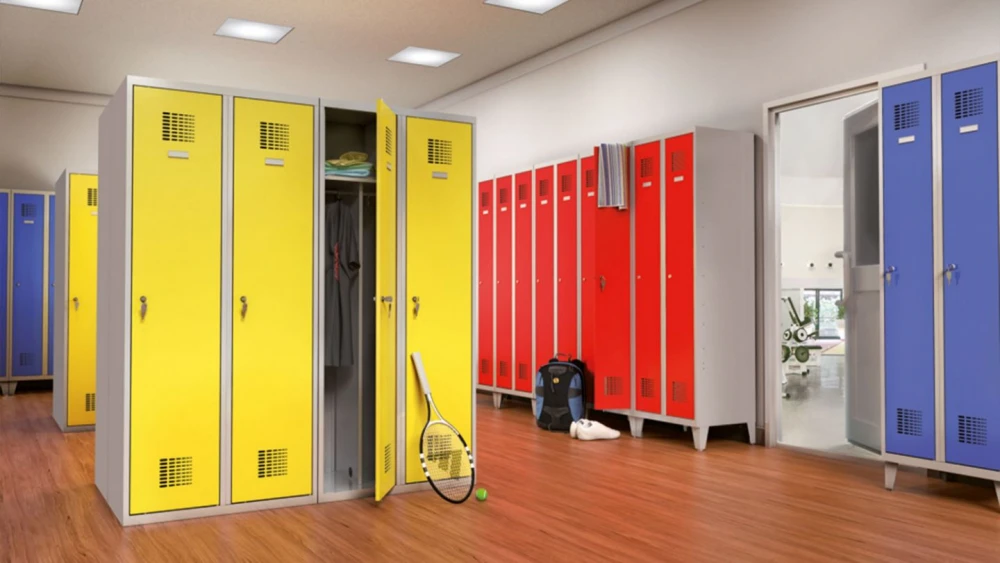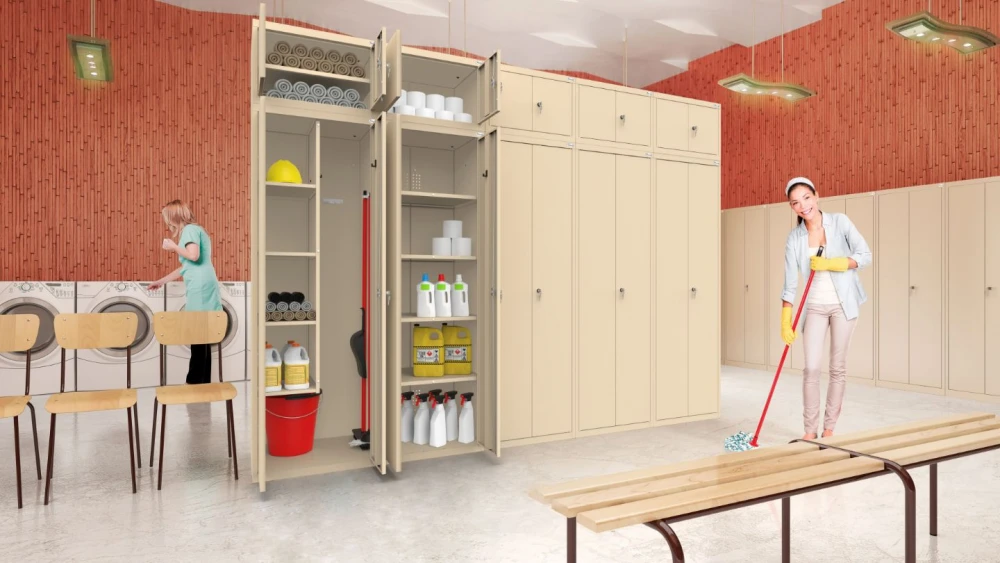 Check out how the social furniture looks in sample interiors Furniture that meets the requirements of any office interior. Whether it's an accounting firm or a software house - our solutions set a new standard of quality.
Advantages of metal furniture
5 years warranty

Compact and stable construction

Strength and resistance
The quality of workmanship and materials

Quiet and light operation of the hinges

Ergonomics of use
Certificates and attestations
Social furniture families
Find out more about the Malow Offer